Are y'all familiar with
Shutterfly
? I have used shutterfly for several different things and have been very pleased with the quality of photos I've received. Last year we used Shutterfly for our Christmas cards and they were way too cute.
Recently, I discovered that you can make a photo book through shutterfly (kind of like a coffee table scrap book). I made a book for my parents and my in-laws of Tucker from his birthday last year until halloween this year to document his year 1. I ordered them yesterday, and with all the special offers they have I ended up saving about $50! Can't beat that! I'll be giving these cute books as Christmas gifts and plan on doing this every year. What a great way to document our little guy growing up.
Making these books were so easy. I chose to use the custom path. The custom path has an extensive collection of layouts, backgrounds and embellishments; you just add your pictures and captions. I did make a few changes, such as changing the backgrounds and embellishments.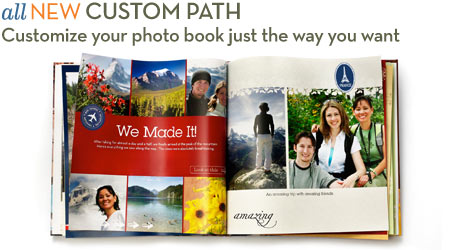 You can also chose to do the simple path it also has preset backgrounds and layouts; just add your pictures and captions.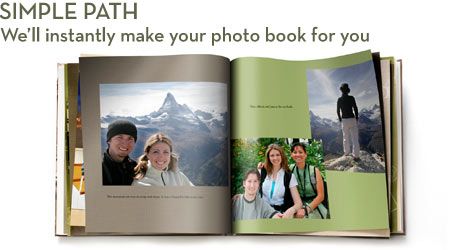 Here is a preview of what the cover of my book will look like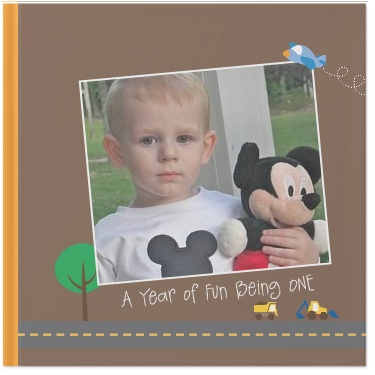 Both books will have the same cover, but I was able to personalize each book differently.
I had a lot of fun making this book, and looking through all of my pictures. I can't wait to get them in the mail and see how cute they are!
If you haven't been to shutterfly, I highly recommend going and taking a look around at all they have to offer!